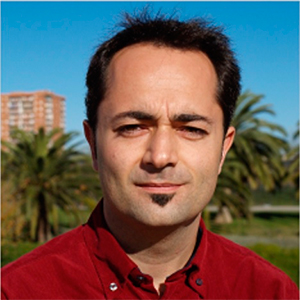 Francisco José Pérez Cano
Treasurer
Francisco J Pérez-Cano was born and educated in Barcelona. He studied the degree of Pharmacy (1999) at the University of Barcelona (UB) where he also studied different masters in higher education. He joined in 1996 as student to the "Autoimmunity and Tolerance Research Group" in the Department of Physiology. He moved to the Center for Immunology at the University of California-Irvine in 2003-2004 to complete his training and he defended his PhD about "Mucosal Immunity Acquisition in Early Life" in 2004. After that, he was hired as associate professor (2005), Lecturer (2007) and finally as a Permanent Lecturer (2011) in the Department of Physiology of the University of Barcelona. He is currently teaches different subjects in the Degrees of Pharmacy, Food Science and Technology, Human Nutrition and in several University Masters.
He performed a post-doctoral training (2009) at the University of Reading (UK) and has participated in more than 30 research projects with public funding but also in collaboration with industry. Francisco has more than 60 peer-review manuscripts, a book and several book chapters in the field. Francisco's research interests are Immunonutrition in early life. He has focused, on the one hand in the impact of cocoa, and its components, in immunity and microbiota in health conditions but also in disease by using models of acute/chronic inflammation and allergy. On the other hand, he has studied the impact of several components present in breast milk (whey proteins, lactoferrin, CLA, oligosaccharides, probiotic bacteria, etc.) at preclinical level on the developing immune function of infants but also under viral infections. His current line of research is focused on the effect of prebiotics, probiotics, postbiotics and its combinations on the neonatal immune system.
Dr. Pérez-Cano is member of the Research Institute for Nutrition and Safety-UB (INSA-UB), Ambassador of the Spanish Society of Immunology (SEI), Member of the Research Board of the Catalan Society of Immunology (SCI), and Permanent member of the Ethical Committee for Animal Experimentation (CEEA) at the UB.